Android App Development Company in Bangalore, India
Looking for the best Android app development company in Bangalore, India? We design and develop custom Android apps that basically known for scalability, security and robustness for all the startups and enterprise businesses.
Android Application Development
Do you know Android is winning over the global market and user base with the share of more than 80% of smartphone users in the world. Android app development has now become indispensable for all sorts of businesses in this era. Custom Android app development can work incredibly well for your business. Globally more than 85% people loves Android apps as it's an open source and stay available at free of charge. Let us help you turn your idea into the reality.
Our Android App Development Process
Understanding
At starting we usually take our time to sit with our client and discuss their requirements and than came up with a non-technical lay out of the android application and its core features. It helps us to clear our doubt about the android application and also avoids any sort of errors in the android app development. Only after knowing about the clients requirements, his company's goals, vision, and target audience, we move to the second stage of development.
Building
This is the building phase. After knowing all the necessary requirements of the project we use a variety of android application development methodologies, like Agile or Waterfall during the mobile app development. So, during this phase you will receive an updates and suggestions from our project manager, so you'll up to date during the building of your android application. This is the phase where your application is tested repeatedly to take out all sorts of bugs in programming.
Planning
After the recommendations we create a plan of action. During this phase of the Android application development we work on all the software and hardware requirements, the scope and deadlines of the project and any milestones that can be fixed. We inform you about every step and keep you updated about your application. We try our best to keep the application development phase as flexible as possible to avoid any unforeseen difficulties.
Deploying
At this stage of the android application development phase you would be knowing the application is still not ready for the end users. The Android application needs to be hosted on markets and app stores, and then only it can be available and can be used by users. In this phase we take care of every bits and pieces of your android application that must be well tested before the android application will reach to the end users.
Maintaining
Now in comes the maintaing phase. As you know the recently build out android application is not meant to last forever as it's version will upgrade, the markets will evolve and the customers will be looking for new features. So, all these changes will call your application to be upgraded. From our end we'll be maintaining an engagement with you to ensure that the investment you have made in application development gives the best value for money.
Android App Development Services in Bangalore, India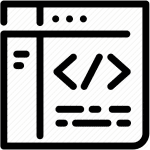 Custom Android Development
As an Android development company, we will address all your requirements and provide you a custom build service to fulfill all your requirements. Using the latest Android SDKs, we develop a high-end user interface for your Android app for your business.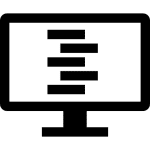 Android Web-Based Apps
Do you want to develop an Android app to enhance the day-to-day operational efficiency of your business and its daily practice? Share your requirements with us and we will be suggesting the best Android web design based app for your business.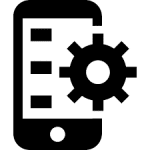 Android UI/UX Designing
Our expirenced UI/UX Android designers are well-known for executing the best UI/UX design techniques to deliver the most engaging and interactive UI designs to give user-friendly experience.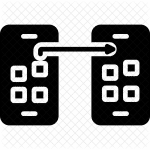 App Porting
If you want to port your Android platform to other like iOS to Android, Android to iOS or any other platform, connect with us today as we are capable of converting your app to any platform as you want.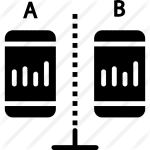 App Testing
We do have a dedicated quality assurance team that checks all the apps and makes sure that we deliver bug free high-performance apps to clients worldwide.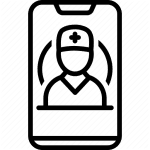 App Consultation
Want to talk to our consultant and discuss your project requirements? Lets get connected now and we will help you with an experienced Android app consultant who will suggest you the best possible solution or your business requirements.
Other App Development Services
ExperienceAcross Different Industries
As the Top Android App Development Company in Bangalore, India, we have extensive experience in working with all the big brands, enterprises, and startups across the globe. Our Android app developers have clear application fundamentals and expertise in customizing Android app design and developing the tech-savvy app for the mentioned domains and industries.