If you are a small business, a hosted
e-commerce
provider like Shopify has a set of specific advantages for you as compared to what a self-hosted business enjoys. And if you are successful at finding right Shopify Developer for your store, you can make the most of these advantages that range from
SEO
benefits in terms of higher online visibility to round-the-clock support, Payment Gateways, High up-time and PCI compliance, to name a few. Shopify also beautifully complements its services with its real fast response times and a cutting-edge infrastructure. No wonder why, when you plan your own
e-commerce
store and start evaluating all the options for its development, you are usually recommended to build it using Shopify.
Once zeroed in on Shopify as your platform of choice, the next most important decision you need to make is the choice of the right development partner. So, here are the steps you should follow while evaluating the candidates for hiring your Shopify developer of choice:
1) Evaluate the Shopify expert for their relevant experience & proven skills
For building top-quality custom Shopify Ecommerce websites, here are some specifications of the skill-set and experience you should look for in your developer:
The first things first, in order to ensure that your Shopify project is managed well, you must ensure that your development partner should be using version control to manage their work
It goes without saying that good knowledge of Shopify, experience working with APIs integration, rock-solid knowledge of Core PHP, high level of experience at building highend e-commerce stores on several platforms with a good portfolio are the traits you must look for in your Shopify developer of choice.
You should also make sure that your Developer of choice should be well-equipped to leverage the Shopify Theme gem so as to develop locally.
Things like 'knowing when to use JavaScript instead of Liquid', 'Abstracting whenever possible' and 'using Grunt for SaaS and JavaScript compilation' come naturally to an expert Shopify developer.
An expert Shopify developer is mindful of maintaining decent load times and great performance while developing your Shopify Application.
Your developer of choice should be an expert at Shopify plugin writing and making good use of the Snippets.
2) Evaluate their work strategy and details of the process
For any ecommerce store to be successful, the basic expectations from your development partner include proficient integration of an eye-catching and highly usable design with equally user-friendly and intuitive functionality and smooth navigation to shorten the buyers' journey. You must evaluate your Shopify Developer based on what approach they follow to ensure the achievement of this as the outcome and what additional customizations they can do to make your store more appealing to its targeted audience and ensure unforgettable customer experience for your store.
3) Communication Skills of your Shopify Developer matter
Any project is rolled out smoothly when the project team specially the technical experts possess the requisite communication skills so as to understand and deliver the requirement well along with meeting all your expectations in terms of quality and timely delivery. So, to ensure that your develop understands your Shopify customization needs well and provide you with the expected services, evaluate them on their communication and aptitude as well in addition to their technical skills.
4) Agreement Policies should be clear & suitable
Agreement Policies should be transparent and at par with your expectations in terms of pricing, quality, timely delivery & service standards. Agreement policies are one of the most critical factors at the time of hiring a resource and should be therefore clearly understood well before you decide to hire your eCommerce developer.
As they say, 'Well begun is half done", selecting your perfect partner for Shopify development helps you set your ecommerce store development start on the right foot. As a leading Ecommerce development company,  Carmatec holds over 14 years of experience working on a variety of Ecommerce Development platforms including Shopify Want to learn all about our expertise, work portfolio and the approach we follow? Leave us a comment below or Contact Us for the details.
Subscribe For Latest Updates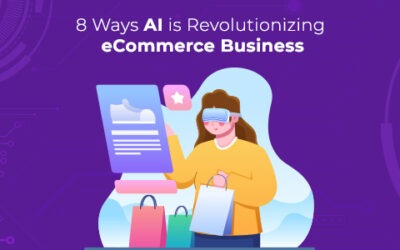 AI is not a part of high-end sci-fi movies anymore. It's for real. From automated cash registers to high-end security verification at the airport, AI is gaining a deeper grip on almost every business sector. How can eCommerce stay untouched? Here are some of the most...